The past is a good indicator of the future when it comes to the direction of federal safety agencies. With that in mind, these infographics take a look at how OSHA has fared under six U.S. presidents.
Those who have followed along the last four years won't be surprised to find that the total amount of OSHA fines levied during the period under administrator David Michaels has gone up.
But raw numbers don't always tell the entire story. In this infographic, the annual fines imposed by OSHA are adjusted for inflation. Total fines are still the highest under the Obama administration, but one Republican president also had a spike in OSHA penalties.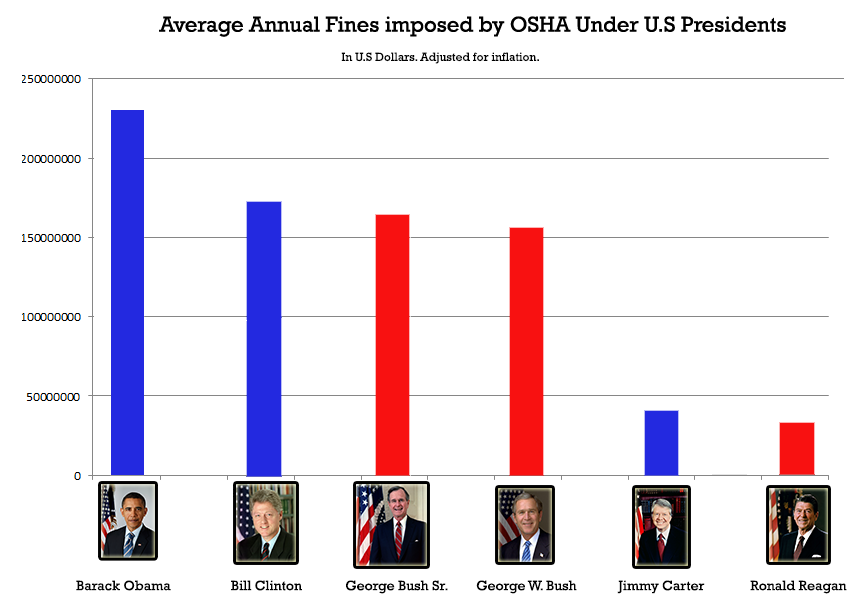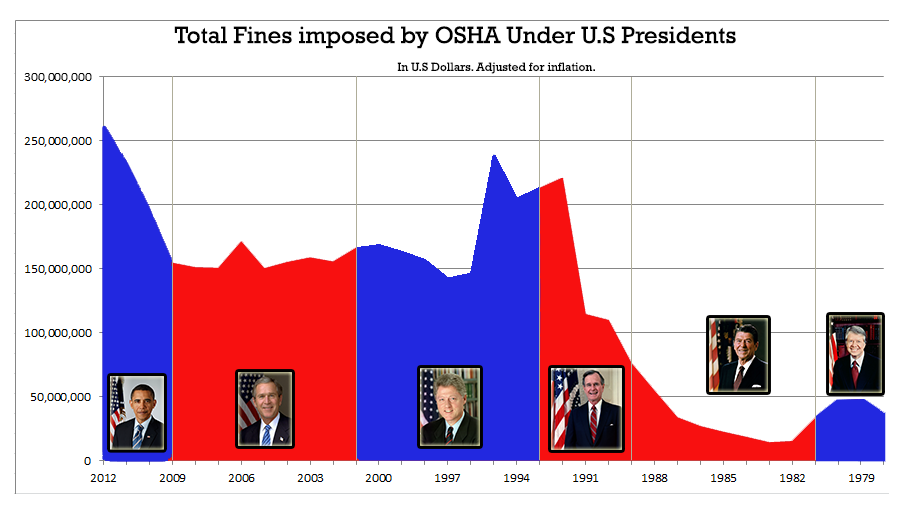 What may come as more of a surprise is that President Obama has a lot of catching up to do if he wants to reach the number of OSHA regulations enacted by a conservative president … Ronald Reagan.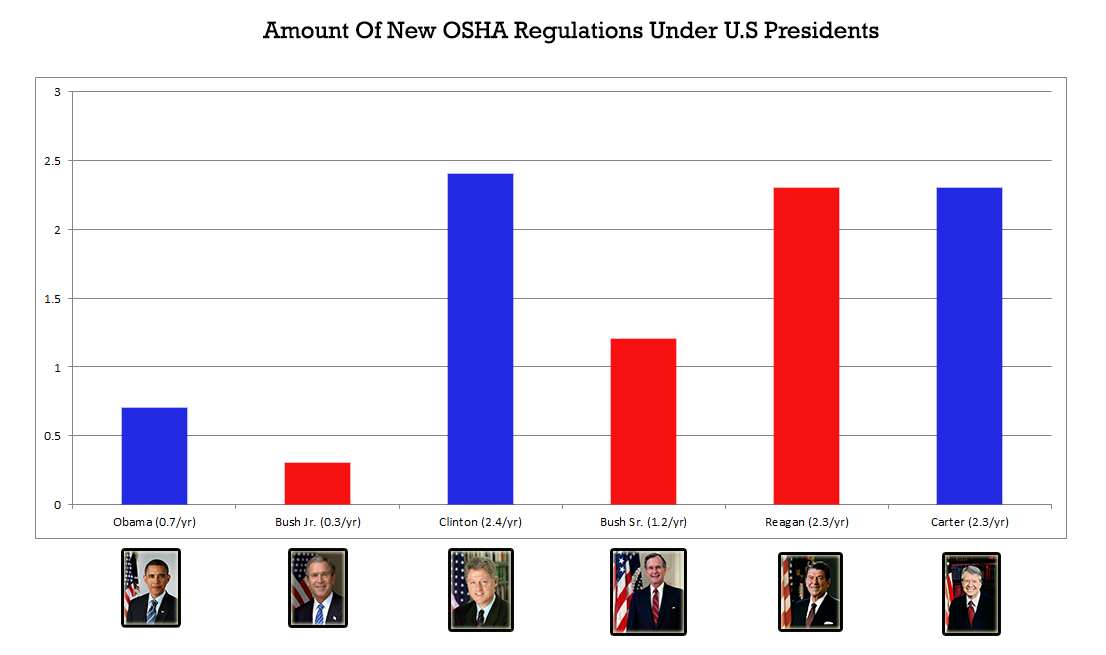 And as the so-called fiscal cliff looms over the Obama administration and Congress, complete with automatic spending cuts if a compromise isn't reached, the following graphic notes that spending to fund OSHA has indeed gone up in the last four years.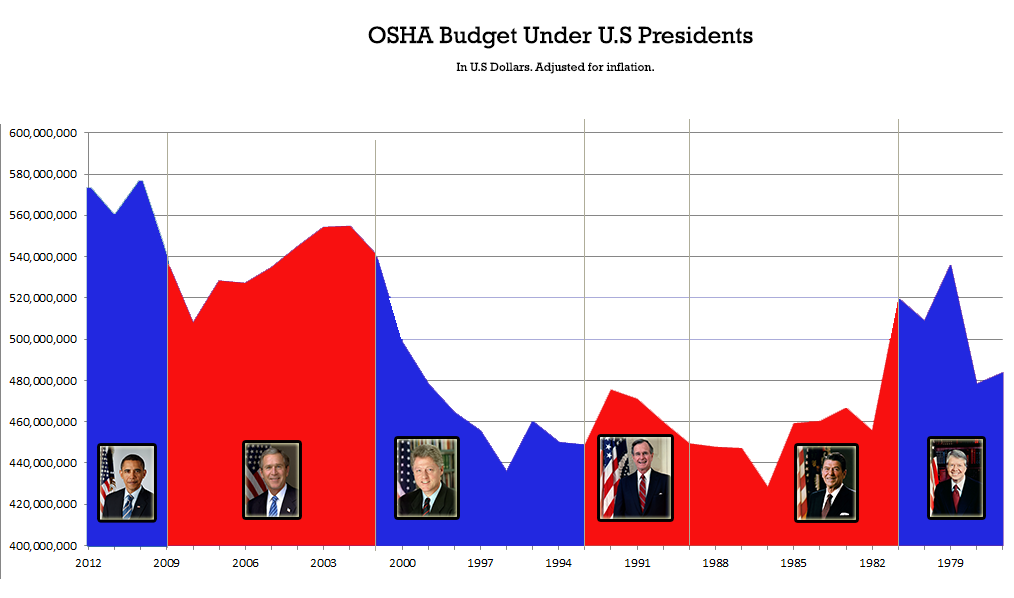 But over time, spending and fines are actually not that far apart when you lump all presidents into two groups by their political parties: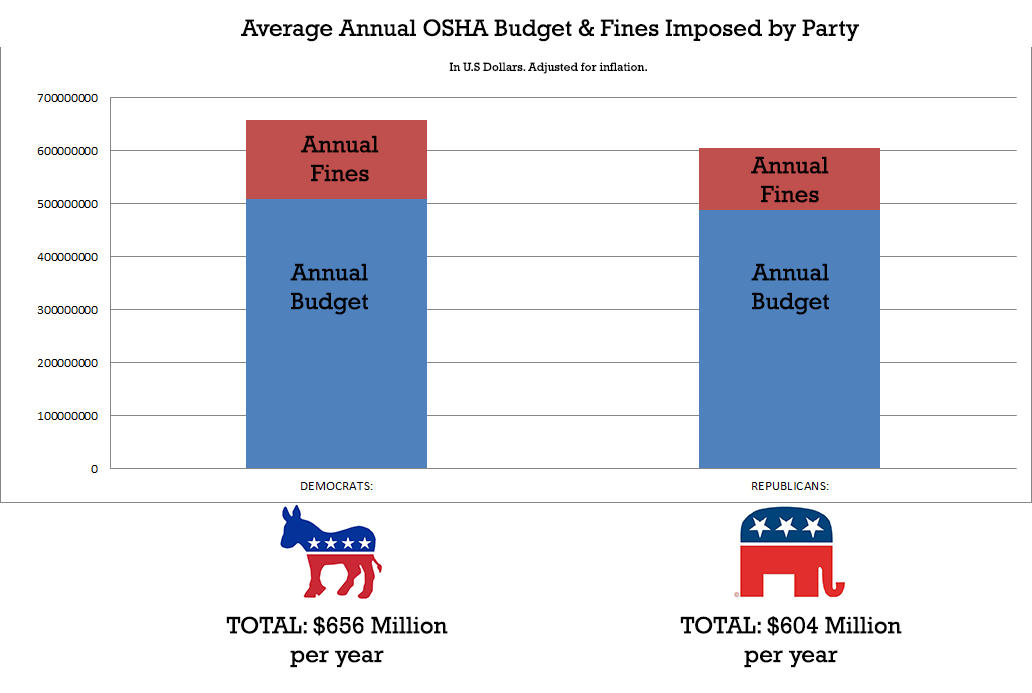 These infographics were developed by complianceandsafety.com.
What's your take-away from this historic look at OSHA? What do you see happening to OSHA in the next four years? Let us know in the comments below.