Read this Practical Tools now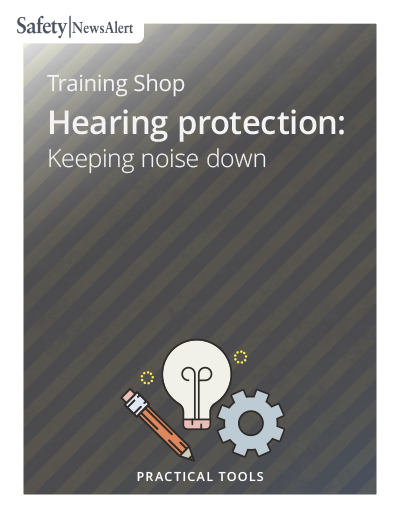 Hearing Protection: Keeping Noise Down (Training Shop - English/Spanish)
Loud noises in the workplace are more than a mere disruption as they pose many real health risks.
By knowing when noise levels are getting dangerously high, you can avoid the dangers of hearing loss for both you and your employees.
In this Practical Tool, you'll discover:
5 ways to protect your hearing on the job
3 signs that will tell you when noise has become a threat
3 ways employers can protect workers from noise levels
Get This Practical Tools
& Much More …
With a Safety News Alert Insider membership you'll get immediate access to the Practical Tools you're looking at right now, plus all this in your account on day one:
Quality, reliable information you can trust – professionally curated, distilled and delivered to you all in one place.
BECOME A
NOW
Get this Practical Tools plus 400+ resources - FREE for 21 days
What Our Customers Say
"Worth the Price"
"Very good. Very valuable. And worth the price!"
Dan Nelson,
Safety Directory, Campaign Asphalt
"Excellent"
"It cuts to the chase and get to the point. It has excellent content and explanation of topics."
Jim Kauderer,
Risk Manager, AOL Time Warner
"Above Expectations"
"It's above expectations. An excellent source for any OSHA safety program."
R. Spitte,
Safety, XXXX Electricalator