Read this Practical Tools now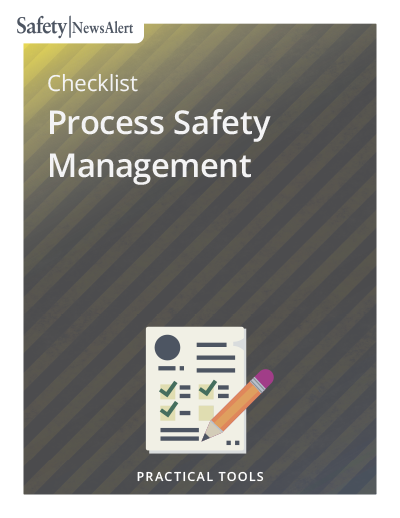 Process Safety Management Checklist
Incidents involving the mishandling of toxic, reactive, or flammable liquids and gasses must be dealt with promptly and effectively.
OSHA has a long list of requirements to ensure that your workers are prepared in the event of an emergency.
In this practical tool, you'll receive a checklist that covers proper safety methods and procedures for working with these substances.
Get This Practical Tools
& Much More …
With a HRMorning Insider membership you'll get immediate access to the Practical Tools you're looking at right now, plus all this in your account on day one:
Quality, reliable information you can trust – professionally curated, distilled and delivered to you all in one place.
BECOME AN
NOW
Get this Practical Tools plus 400+ resources - FREE for 21 days
What Our Customers Say
"Highly Recommended"
"From bite sized pieces of wisdom to full on training series, I highly recommend HR Morning!"
Cindy Saunders, SPHR|GPHR|SHRM-SCP,
Human Resources Business Partner
"Get the results you need"
"I knew I had a difficult conversation coming up with one of my employees. This helped me so much to prepare for the meeting. I was able to remain calm and get the results I needed."
Sharon Peterson
"Verbiage to use in real conversations"
"Very straight forward giving you good verbiage to use in real conversations."
Beth Bjorklund
HR Coordinator