FREE RESOURCES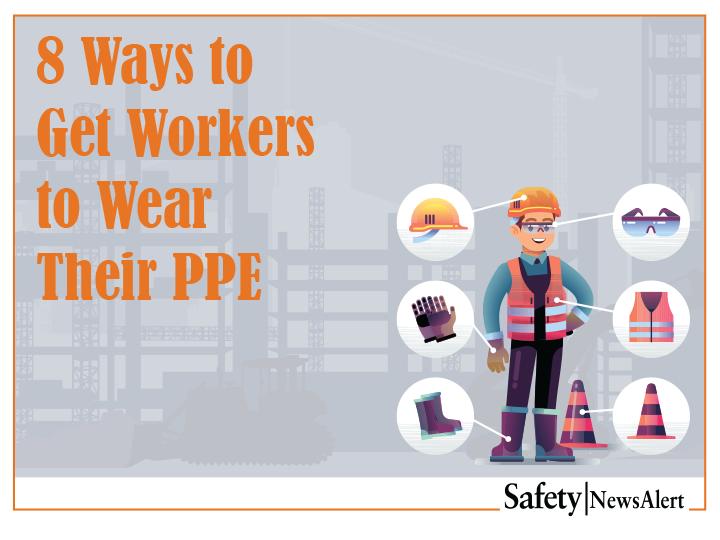 8 Great Ways to Get Workers to Wear Their PPE
This guide is chock full of new ideas to get workers to wear their PPE and protect them injury
Workers deciding to ignore training and policies – not to mention common sense - and forego PPE is close to the top of the list of biggest frustrations among safety pros.
The only thing worse is when their flagrant disregard for procedures results in an injury that flat-out never would have occurred if they'd just followed the rules.
How do you get consistent and complete adherence when it comes to donning PPE?
Download 8 Great Ways to Get Workers to Wear Their PPE and discover:
How to obliterate the "it's uncomfortable" excuse once and for all
The simple demonstration that will get employees wearing their least favorite piece of PPE – every time
Why the phrase "location is everything" isn't only applicable to real estate
An innovative labeling approach that makes the "I lost it" excuse disappear (hint: it has nothing to do with names)
Get This Free Resource & More ...
Claim your FREE HRMorning membership and get instant access to our toolbox of free resource including:
FMLA Cheat Sheet: A Handy At-A-Glance Guide
How to Write a Job Description Worksheet
New Employee Checklist
11 Traits Of Highly Effective HR Pros
13 Simple Ways to Get Employees Engaged
Join the club where more than 60,000 smart HR industry professionals come to improve.
Create My FREE Account