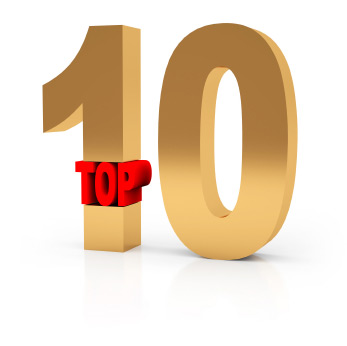 The head of OSHA says after 40 years, the agency needs a fundamental transformation in the way it addresses workplace hazards, and its relationship to employers and workers. David Michaels says it's time for OSHA to "take a different road."
The statement comes in a document distributed to OSHA employees, OSHA at 40: New Challenges and New Directions.
Michaels says OSHA will focus on nine key areas. You can read those in Michaels' letter (PDF).
Instead of restating those here, we looked through the document to find the top 10 ways these new directions for OSHA will affect U.S. businesses:
More inspections. OSHA has received a larger budget and has hired more inspectors. And the hiring of new inspectors isn't over. Also, the agency is shifting personnel away from its cooperative programs and toward enforcement.
Larger fines. Even though Congress hasn't passed legislation to increase the maximums for OSHA fines, the agency believes it can raise fines itself by changing the way it calculates them. Example: Now companies face a more expensive repeat fine if the same or similar violation is found within a three-year period. OSHA is looking into extending that to five years.
Regulation by shaming. OSHA hopes public condemnation of business activities that result in serious injury or death will act as a deterrent. The agency will issue more hard-hitting press releases that explain clearly why an employer faced a large fine.
Inspectors will interview employees. In every inspection, OSHA compliance officers will talk to workers privately and confidentially to find out if companies are recording injuries as required.
More checks on employee training. OSHA says its inspectors will check whether required training is conducted in a language that workers can understand.
Injury and Illness Prevention Programs required. OSHA says American workplaces need to undergo a paradigm shift, with employers going beyond simply meeting OSHA standards. OSHA wants companies to implement risk-based workplace prevention programs that uncover hazards before they lead to an injury or death.
Closer looks at safety incentive programs. OSHA says some employers, particularly those in high-hazard industries, have implemented programs, inadvertently or by design, that discourage injury reporting. Example: Everyone will get a steak dinner or a bonus if we have no recordable injuries this year. OSHA inspectors will look into whether such programs have caused injuries to go unrecorded.
New regulations will be developed more quickly. OSHA is looking into several ways to speed up development of new standards, which, the way things stand now, is a lengthy process. On the agency's to-do list is the exploration of alternatives to creating new regulations hazard-by-hazard. In the meantime, OSHA wants to increase collaboration with other worker protection agencies, such as the Mine Safety and Health Administration (MSHA), the National Institute for Occupational Safety and Health (NIOSH), the National Institute for Environmental Health Sciences, and EPA.
Electronic workplace records to be required. OSHA wants to complete its transition to electronic data collection. That will force companies to follow certain OSHA standards to report workplace injuries and illnesses electronically.
State OSHA programs will be strengthened. Currently, 22 states have their own OSHAs for private and public employees, and another five have safety agencies for public employees only. OSHA says it wants to ensure penalties assessed by state OSHAs are as stringent as those issued by the federal agency.
Where do you think OSHA should focus its efforts? Let us know in the Comments Box below.