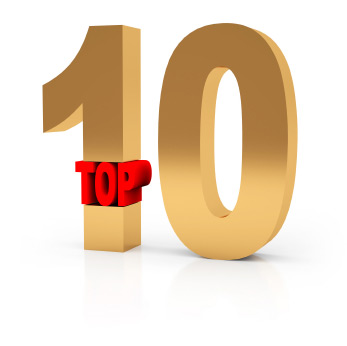 In the first year of the Obama administration, OSHA was busy handing out fines the likes of which hadn't been seen for eight years. Here's our rundown of 10 significant fines from the last 12 months, and what they mean for businesses:
OSHA issues largest fine ever: $87.4 million to BP. This fine demonstrates OSHA's intent to check up on companies once they've made serious safety mistakes. The agency evaluated BP's progress after the 2005 fire and explosion that killed 15 people and injured 170 more at its Texas City, TX refinery. OSHA issued 270 "notifications of failure to abate" and identified 439 new willful violations at the plant.
Two executives face prison time and huge fines in deaths of five workers. Phillipe Goutagny and James Thompson, executives with RPI Coating, each face 2.5 years in prison and a fine up to $1.25 million if convicted. On Oct. 2, 2007, vapor from a solvent ignited inside a tunnel at a hydroelectric plant in Colorado. Workers survived the blast but were overcome by smoke and fumes and died of asphyxiation. OSHA says it will work more closely with the Justice Department in cases like these to bring criminal charges against executives with penalties that include prison time.
OSHA wastes no time in using new per-employee citations, issues $1.2 million fine. G.S. Robbins & Co. of St. Louis, MO, was hit with 21 egregious willful citations for hazardous chemical handling. Each citation was on a per-instance basis. Even during this period of difficult economic recovery, OSHA won't hesitate to use per-instance, per-employee fines to hike total fine amounts. This wasn't the only instance in which OSHA used per-instance citations in 2009 (see item #7 below).
Company hit with $1.14 million fine following employee complaint. Are the big fines relegated only to incidents involving deaths or multiple serious injuries? Hardly. OSHA began a December 2008 inspection at Milk Specialties in Whitehall, WI, in response to an employee complaint. Willful citations were issued for the employer's failure to comply with OSHA's confined space and lockout/tagout regulations. OSHA is taking employee complaints seriously.
After two similar incidents, owner and manager go to jail. ANC Roofing of Santa Rosa, CA, owner Kenneth Alton pleaded no contest to failing to protect employees from a hazard. He was sentenced to nine months in jail and a $248,000 fine. Supervisor Robert McAfee pleaded no contest to one misdemeanor violation and was sentenced to 30 days in jail. On May 11, 2006, an ANC employee backed into an unguarded skylight and fell 21 feet to his death. Four months later, another ANC employee suffered major head trauma when he fell 19 feet from an unprotected skylight.
OSHA fines Wal-Mart $7,000 for worker trampling incident. A Wal-Mart worker was trampled to death by a crowd of 2,000 shoppers on the day after Thanksgiving in 2008. OSHA said Wal-Mart should have recognized that its employees were exposed to being crushed by the crowd based on previous experience. Wal-Mart fought the fine. OSHA used the General Duty Clause to issue the fine and has said it will use the GDC in similar situations where safety was compromised but a specific regulation wasn't violated.
Company faces $1.09 million OSHA fine for 202 willful violations. OSHA didn't really need anyone's permission to start issuing per-instance fines (see item #3 above), but it got the go-ahead in the form of a decision from the Occupational Safety and Health Review Commission (OSHRC). The appeals panel ruled OSHA properly cited Smalis Painting Co. on a per-employee basis for violations of the lead-in-construction regulations, in connection with a project near Pittsburgh, PA. OSHA monitored six Smalis employees for lead exposure. Based on that data, OSHA issued violations for all employees who would have been exposed to the same hazards.
OSHA is getting companies to agree to implement safety and health improvements above what's required by regulations. A-1 Excavating of Bloomer, WI, agreed to make numerous changes in its work processes in exchange for lowering fines from almost $900,000 to $470,000. A-1 has to hire a full-time safety director, develop and implement site-specific safety and health plans for all major projects, identify all job sites to OSHA before work begins for the next three years, reduce the salary of job superintendents and project managers who fail to comply with OSHA requirements, and retain a third-party safety consultant.
Cintas agrees to pay $3 million in fines and to comply with other conditions. In some cases, it hasn't been an either-or situation between fines and strict safety improvements. After a worker was killed when he fell onto an unguarded conveyor and was dragged into a 300-degree industrial dryer, Cintas agreed to the huge fine

and

to retain a team of independent experts to develop permanent fixes and review interim controls. Cintas also agreed to hire additional safety staff, conduct more frequent internal safety inspections, and establish new systems to examine employee complaints.
A construction company agrees to pay $750,000 in fines and cut the pay of unsafe supervisors. Broadway Concrete of New York, NY, agreed to reduce the salaries of senior job superintendents who failed to comply with job safety practices. Broadway also agreed to hire a full-time corporate safety director, develop a new corporate safety plan, and provide OSHA with information on major projects and access to all job sites for the next four years.
What do you think of OSHA's recent enforcement tactics? Let us know in the Comments Box below.