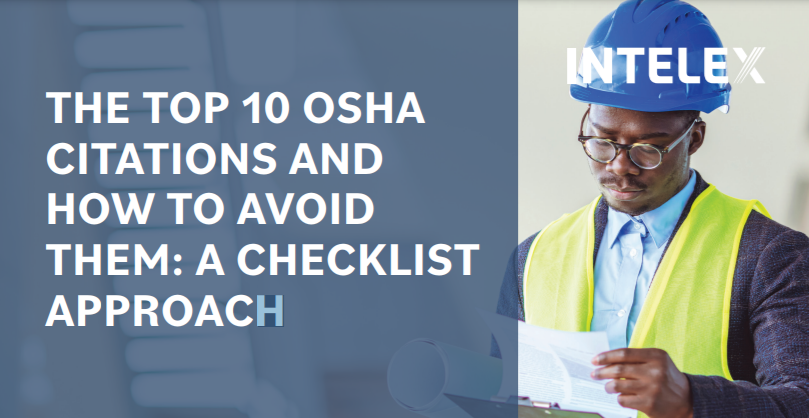 FREE CHECKLIST
THE TOP 10 OSHA CITATIONS AND HOW TO AVOID THEM: A CHECKLIST APPROACH
When it comes to the season of giving, OSHA will likely be generous… with violations.
There's been a huge uptick in violations this year and they aren't slowing down anytime soon.
OSHA's top 10 list is shuffling more than usual, and the added Covid-19 protocols are making it increasingly difficult to stay compliant.
That's why our friends at Intelex made a full list that outlines which violations OSHA is cracking down on. 
You'll also get access to:
The top 10 OSHA violations and the fine adjustments per cost of living.
A full fall protection checklist and general requirements- avoid slips, trips, and falls.
The Hazard Communication checklist- how to prevent chemicals causing allergic reactions, cancer, lung disease, or reproductive harm.
Respiratory Protection checklist- the right steps to be compliant for OSHA's published exposure limits.
Ladders and Scaffolds checklist- the updated standards and maintaining compliance
Lockout/tagout compliance checklist- how to avoid injury with stored energy
DOWNLOAD YOUR FREE WHITEPAPER

You will also be subscribed to our email newsletter that delivers practical advice, resources, and products to help you navigate everyday safety challenges. You may also be contacted by the sponsor of this event.

You can unsubscribe from emails at any time.
Privacy Policy