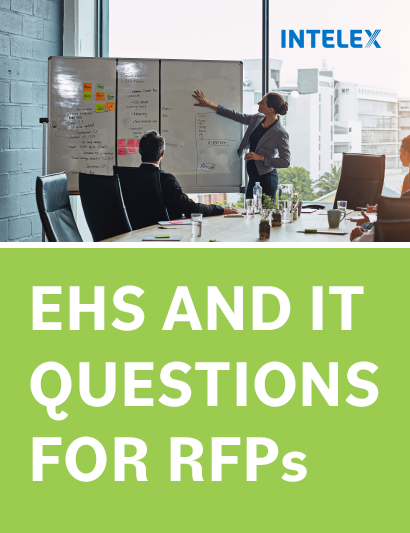 FREE WHITEPAPER
EHS and IT Questions for RFPs
The Most Important Questions to Ask for the
Success of Your Project
Get the answers you need by asking the questions that matter most
A Request for Proposal (RFP) is the proven best practice for large procurement and system integration projects.

When you efficiently plan and execute your RFP process, you get the solution you want, at the price that meets your budget and goals.

For an RFP to be successful, you need to determine the real capabilities and experiences of the prospective vendors.
The best way to do that is to ask the right questions.
After almost 30 years of operation and hundreds of RFP responses, Intelex believes the following questions relating to both EHS (environmental, health, and safety) and IT (information technology) requirements are some of the most important for the success of your project.
Download this quick-read resource for the questions you need to ask to get the most out of your RFP process.
DOWNLOAD YOUR FREE WHITE PAPER

You will also be subscribed to our email newsletter that delivers practical advice, resources, and products to help you navigate everyday Safety challenges. You may also be contacted by the sponsor of this event.

You can unsubscribe from emails at any time.
Privacy Policy