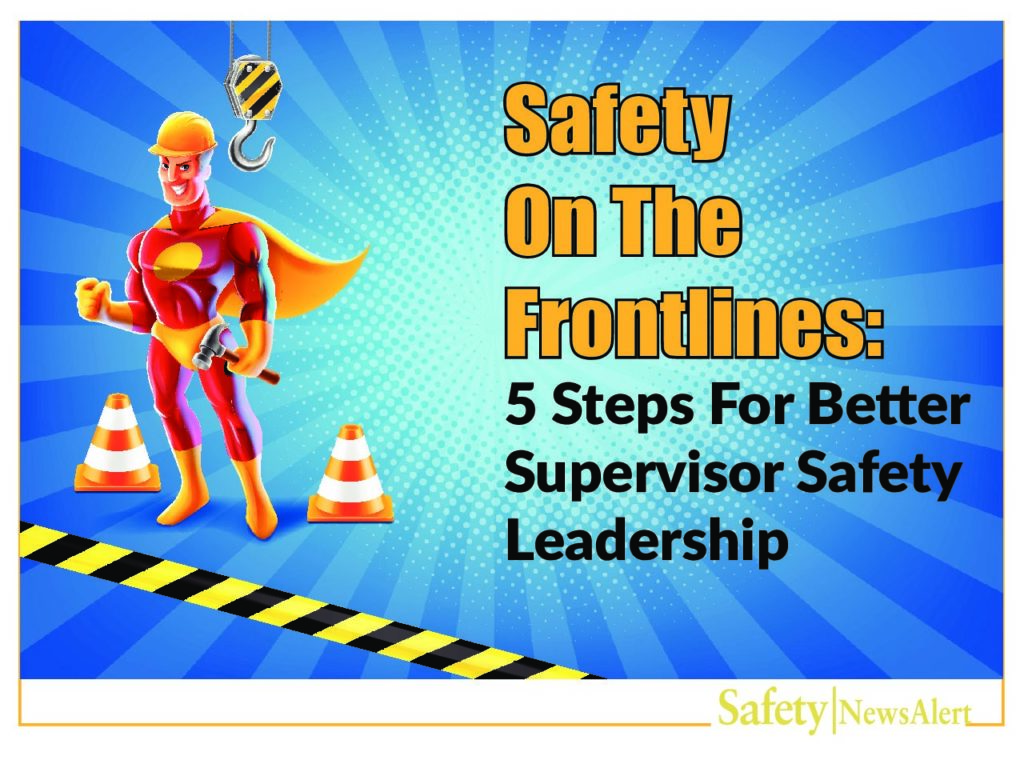 FREE GUIDE
Safety on the Frontlines: 5 Steps For Better Supervisor Safety Leadership
Use this guide to bolster supervisors' commitment to safety and get them promoting the right attitudes and behaviors in their workers.
Because workers take cues from their bosses, frontline supervisors have one of THE most crucial roles in any organization when it comes to ensuring safety.
A lax approach to following safety guidelines, identifying and reporting hazards, and enforcing discipline will spread down to workers. And that will result in the inevitable – injuries.
While some of your supervisors might be on board, when it comes to your workers it is vital that ALL be on board.
How can you ensure your workers are getting the safety leadership they deserve?
Download Safety on the Frontlines: 5 Steps For Better Supervisor Safety Leadership and get supervisors to:
Convince workers to do the right thing (even when they're not watching).
Consider safety in EVERY decision – not just the big ones.
Take a more proactive role in getting workers to promptly identify hazards.
Encourage workers to report near-misses – and help them learn from them.
Set an example their workers will key off of and follow.
DOWNLOAD YOUR
FREE GUIDE
Yes, I Want the Free Guide!

You will also be subscribed to our email newsletter that delivers practical advice, resources, and products to help you navigate everyday Safety challenges.

You can unsubscribe from emails at any time.
Privacy Policy