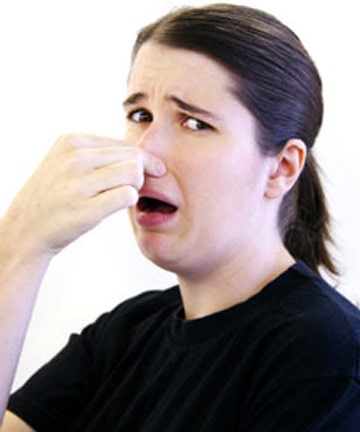 A woman who claims she was disabled by a co-worker's perfume can move forward with her workers' comp lawsuit.
Doris Sexton sued the Cumberland Manor nursing home, claiming perfume sprayed by her co-worker left her permanently disabled and unable to work.
She said the co-worker sprayed perfume near her at least three times on one day.
Sexton had a chronic lung condition that resulted from smoking a pack of cigarettes a day for 43 years. She claims the perfume made her illness worse.
A lower court in New Jersey ruled that her reaction to the perfume didn't arise out of her employment.
Should the company have to pay?
But an appeals court said her employer can be held liable because the exposure happened at work.
The court said, "The air Sexton had to breathe in order to fulfill her contract of service, contaminated by a co-employee, was a condition of the employment for Sexton and thus a risk of this employment for her."
Now the case goes back to the lower court for trial to determine whether Sexton will receive comp payments.
Since the perfume incident, Sexton has been largely dependent on an oxygen tank to breathe and has been unable to work, according to her lawyer.
She was hospitalized on the day of the incident, where she stayed for almost a month.
Robert Malestein, a lawyer representing Sexton's former employer, said, "If you tell people that this is a woman with a chronic medical condition who smells some perfume and gets sick, should people have to pay for that?"
What do you think of this case? Let us know in the Comments Box below.