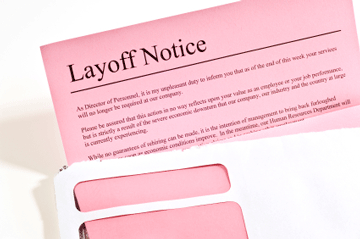 If doctors declare an injured worker totally disabled, what happens if he looks for work while he's waiting to see if he gets workers' comp benefits?
John DeHaven injured his shoulder at work in April 2005. He received temporary total disability payments until November 2005 when he took a light-duty position with his employer.
Fifteen months after taking the light-duty position, DeHaven was laid off.
Eight months later, he filed a claim for workers' comp benefits for his shoulder injury.
His former employer fought the claim using a few different arguments. But given today's economic climate, this one is interesting.
DeHaven testified before the workers' comp commission that he'd been looking for work since he was laid off. He said he had to look for work because he wasn't receiving workers' comp benefits and he didn't have any income. DeHaven wasn't able to find a job he was physically able to do.
His former employer said since DeHaven had looked for work, that negated his doctors' opinions that his injury left him totally disabled.
The court didn't buy the company's reasoning. "We will not penalize DeHaven for seeking work despite his disability due to financial necessity, and we defer to the opinion of DeHaven's treating physicians who concluded he was totally disabled," the court's opinion stated.
The court ruled DeHaven should receive temporary total disability benefits.
What do you think about this case? Let us know in the Comments Box below.
Cite: Land N Sea Distributing, Inc. v. DeHaven.