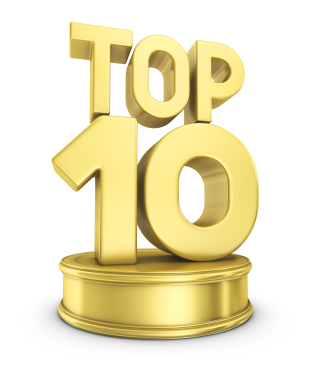 The leading causes of workplace injuries cost U.S. employers a staggering amount in workers' compensation costs each year. Even the cost per week is a huge number. 
The 2014 Liberty Mutual Workplace Safety Index shows the 10 most disabling injuries amounted to $59.58 billion a year in direct workers' compensation costs. That's more than $1 billion a week.
The Liberty Mutual Research Institute for Safety used U.S. Bureau of Labor Statistics data to determine which events caused employees to miss six or more days of work and then ranked them by total workers' compensation costs.
Here is the list of 10 leading injury causes, the percentage each accounted for, and total costs in billions:
Overexertion involving outside source (lifting, pushing, pulling, holding, carrying, throwing): 25.3%; $15.1
Falls on same level: 15.4%; $9.19
Struck by object of equipment: 8.9%; $5.3
Falls to lower level: 8.6%; $5.12
Other exertions or bodily reactions (bending, crawling, reaching, twisting, climbing, stepping, kneeling, sitting, standing, walking): 7.2%; $4.27
Roadway incidents involving motorized land vehicle: 5.3%; $3.18
Slip or trip without fall: 3.6%; $2.17
Caught in or compressed by equipment or objects: 3.5%; $2.1
Repetitive motions including micro-tasks: 3.1%; $1.84, and
Struck against object or equipment: 2.9%; $1.76.
(These categories account for 83.8% because there are additional categories beyond the top 10.)
These figures are for 2012. The previous index from Liberty Mutual said the top 10 injuries accounted for $55.4 billion a year in workers' comp costs. That's a 7.55% increase year-to-year.