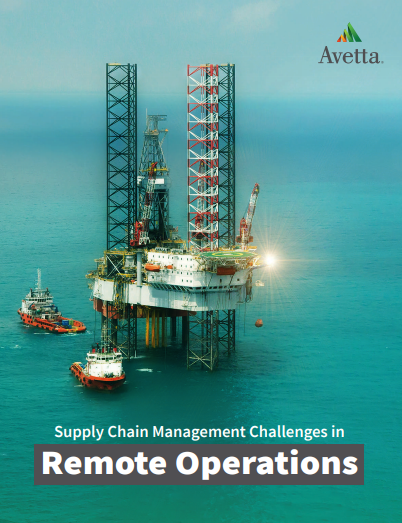 FREE WHITEPAPER
Overcoming the Challenges of Remote Supply Chain Management
Mitigate Risk & Avoid Disruptions
Supply chain management, even in 'normal times', presents varied challenges.
When operations are conducted at remote locations, these challenges increase manifold.
Challenges with …
Staffing.
Logistics.
Safety.
It's important to identify and mitigate risk before it derails your operations. Or worse – before someone gets hurt.
This new whitepaper from Avetta highlights the challenges of remote supply chain and how to handle them before a disruption occurs.
Download this whitepaper to get proven approaches to handle the issues brought about by remote operations, strategies to keep people safe, and more!
DOWNLOAD YOUR FREE WHITE PAPER

You will also be subscribed to our email newsletter that delivers practical advice, resources, and products to help you navigate everyday Safety challenges. You may also be contacted by the sponsor of this event.

You can unsubscribe from emails at any time.
Privacy Policy