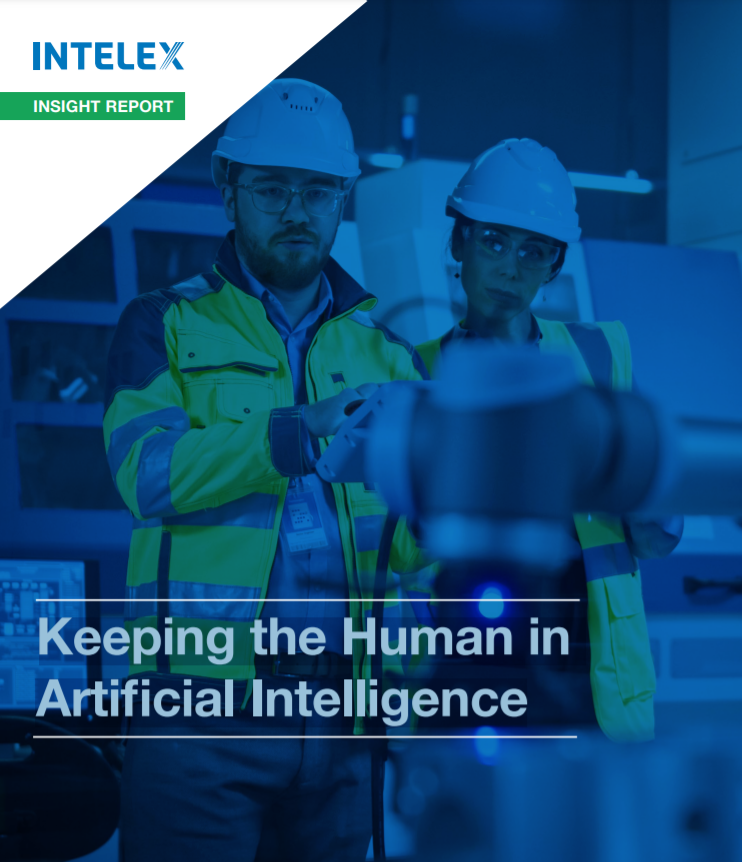 FREE INSIGHT REPORT
How Artificial Intelligence will change health and safety forever
If you haven't worked with (AI) artificial intelligence yet, you likely will soon.
Why?
AI is entering more markets and proven to be highly beneficial if tweaked correctly.
Even doctors use some sort of AI to predict what illness their patients have.
Now imagine if you could use AI to predict which injury will occur in your workplace next and stop it before it happens.
This would change the way your company operates forever.
That's why our friends at Intelex made a free whitepaper that reveals how AI will change the safety field forever and how you can be prepared before the upcoming changes. 
You'll also learn:
Which jobs AI will likely replace vs jobs that are irreplaceable
How AI can be applied to EHS to tie together all business processes
How to unlock the full value of AI to create a safer work environment
Why 90% of Johnson & Johnson employees use their health app to stay healthier, more resilient, and more productive
How Amazon uses AI to reduce workplace injuries effectively
DOWNLOAD YOUR FREE WHITE PAPER

By downloading this resource, you will be subscribed to the Safety News Alert email newsletter that delivers practical advice and resources to help you navigate everyday safety challenges. You may also be contacted by this whitepaper provider.

You can unsubscribe from emails at any time.
Privacy Policy