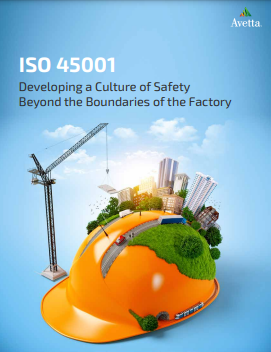 FREE WHITEPAPER
ISO 45001
Developing a Culture of Safety Beyond the Boundaries of Your Workplace
The need for an international consensus standard on workplace health and safety prompted the proposal of ISO 45001 in 2013.
The standard, passed in March 2018, now serves as the international guide on occupational health and safety (OH&S) and outlines relevant methods and benchmarks.
ISO 45001 acts as a standard for credibility and strong OH&S for your organization.
With insight from expert leadership, this whitepaper gives you the complete guide on how to work with the latest standards.
 You'll learn: 
Why ISO 45001 matters and the impact it can have on your business 
The benefits, ROI, and pathway to becoming certified 
Important considerations for the contractor selection process 
How these standards impact the market and your competitors  
DOWNLOAD YOUR FREE WHITEPAPER

You will also be subscribed to our email newsletter that delivers practical advice, resources, and products to help you navigate everyday safety challenges. You may also be contacted by the sponsor of this event.

You can unsubscribe from emails at any time.
Privacy Policy