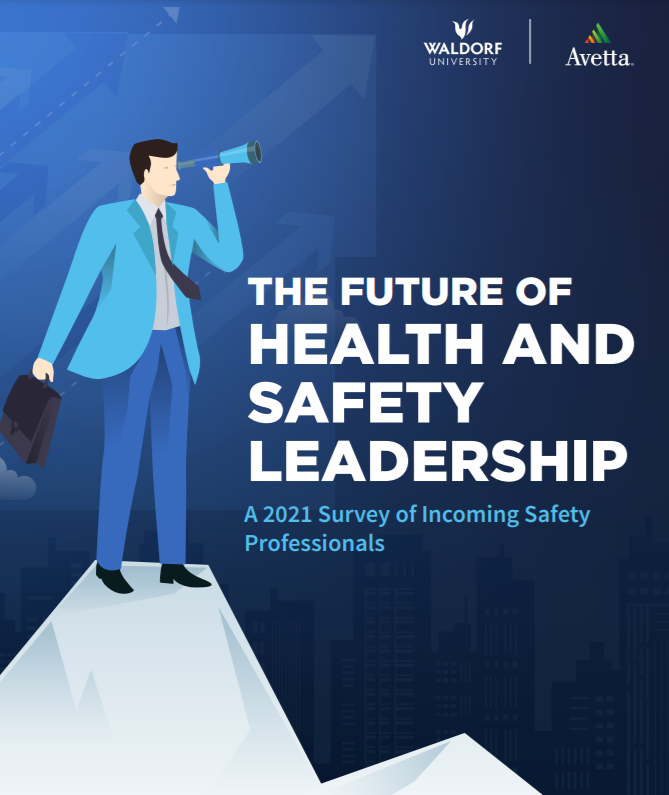 FREE WHITEPAPER
THE FUTURE OF HEALTH AND SAFETY LEADERSHIP
Your leadership now will forge future results
Baby boomers will soon be out the door and millennials will make up 75% of the workforce just 5 years from now.
What does this mean for forward-thinking safety managers?
It means you have a huge opportunity to influence future safety leaders and develop OSHA advocates instead of OSHA critics.
But it all depends on how they're managed.
And, according to a recent survey by Avetta, 94% of respondents (incoming safety workers) highlighted the importance of addressing safety culture.
So, what's the best way to manage them and build a great "safety culture"?
Get the full breakdown in this free whitepaper- All backed by research and surveys.
In it you'll find:
The #1 trait 80% of safety workers said makes a good leader stand out (page 7)


6 Traits that make a successful safety manager (page 7)


How to reduce illness and injury costs by 40% (page 5)


Key Issues that safety professionals need to be wary of (page 5)
Plan now to protect your employees and develop the safety leaders of the future.
DOWNLOAD YOUR FREE WHITEPAPER

You will also be subscribed to our email newsletter that delivers practical advice, resources, and products to help you navigate everyday safety challenges. You may also be contacted by the sponsor of this event.

You can unsubscribe from emails at any time.
Privacy Policy