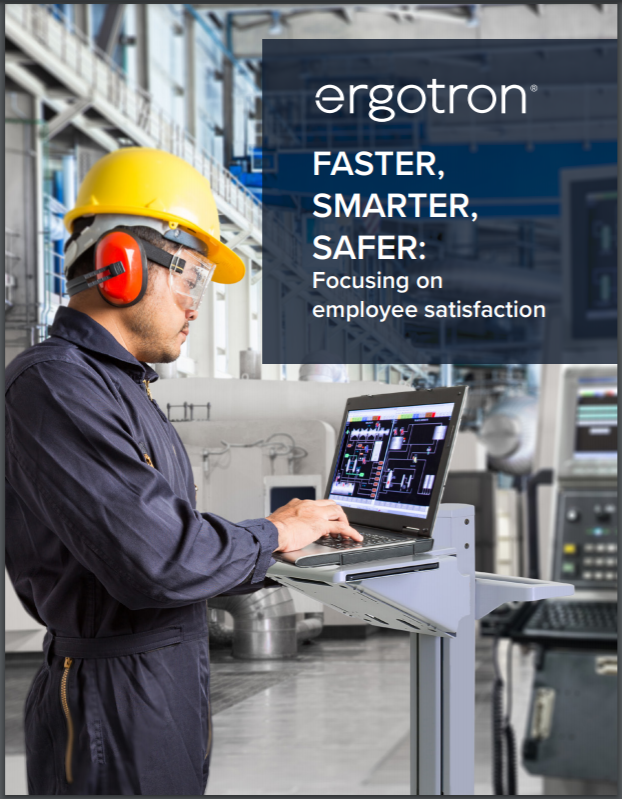 FREE WHITEPAPER
Flexible Workspaces that are Healthier and More Productive
Faster, smarter, safer ways to work
Ergonomic processes and workstations drive organizational performance for two main reasons:
Workers are more efficient and more productive.
With smoother workflows and less pain – there is little getting in the way of your employees doing great work every day.

Workers feel valued and have greater job satisfaction.
They know their employer is making their workplace safer and has their interests in mind when making decisions. It reinforces that their work and role in the organization is important.
With the right ergonomic tools, you'll see reduced traffic and travel time, improved workflow, and more physical comfort for your workers (and consequently less occupational injuries and health issues).

In this whitepaper, you'll learn what tools are available and identify what the right ones are to boost health and productivity in your workforce.

With this quick-read whitepaper, you'll learn:
Equipment that increases productivity and seamless workflow in your organization
Ways to reduce the likelihood of errors with order fulfillment
Systems and data that minimizes risk of injury while maximizing efficiency
DOWNLOAD YOUR FREE WHITE PAPER

You will also be subscribed to our email newsletter that delivers practical advice, resources, and products to help you navigate everyday Safety challenges. You may also be contacted by the sponsor of this event.

You can unsubscribe from emails at any time.
Privacy Policy