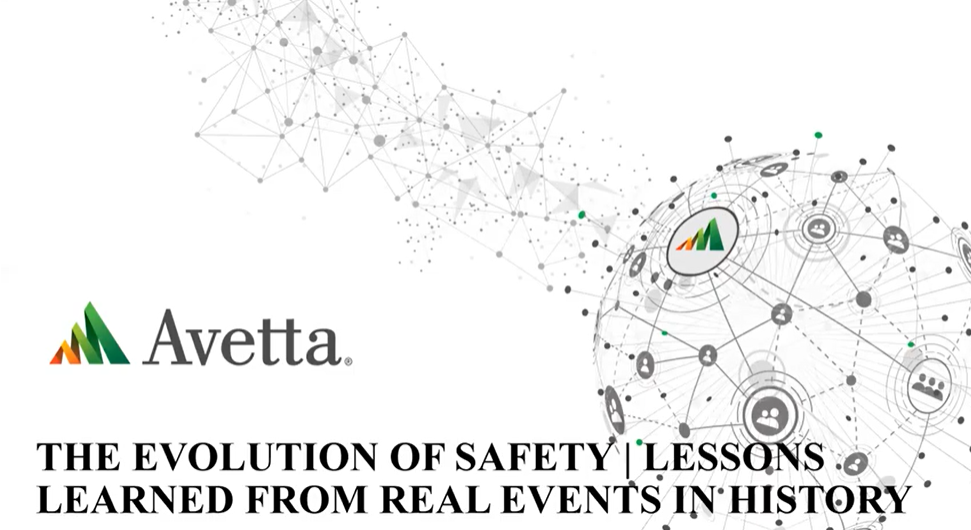 FREE ON-DEMAND WEBINAR
The Evolution of Safety | Lessons Learned from Real Events in History
From Chernobyl and Cocoanut Grove to Deep Water Horizon and the Station Nightclub Fire, history has given us many lessons on the impact of safety and what we can be doing to improve it.
These are especially important now that the role of the safety professional has expanded beyond just protecting workers at the worksite to staying safe 24/7.
This webinar will take key lessons learned from history and apply them to current safety situations today. From safety culture to third-party management, this is one webinar you won't want to miss.
Join Laurie Knape, ASP, CSP, CLCS, as she discusses:
Events in history with a significant impact on safety today
Trends in the safety industry
How to better prevent major safety incidents in the future
SPEAKER:
Laurie Knape, CSP, ASP, CLSC, HSE Professional Regulatory, and Industry Relations at Avetta
Laurie is the Vice-Chair for ASSP – Energy Corridor and Regulatory Chair for the Gulf Coast Safety and Training Group. She's a member of the American Society of Mechanical Engineers, as well as a member of The Institute of Internal Auditors.
She's a recipient of the 2021 Women in Supply Chain Award 2021 and was named to America Occupational Safety's "Top Women in Safety 2021."
DOWNLOAD YOUR FREE ON-DEMAND WEBINAR

By downloading this resource, you will be subscribed to the Safety News Alert email newsletter that delivers practical advice and resources to help you navigate everyday safety challenges. You may also be contacted by this whitepaper provider.

You can unsubscribe from emails at any time.
Privacy Policy