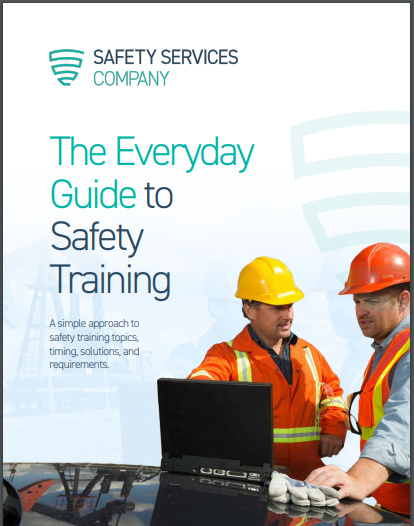 FREE WHITEPAPER
The Everyday Guide to Safety Training
An Actionable Approach to Safety Training, Timing, Solutions, and Requirements
A comprehensive safety training program is critical to ensuring a safe work environment.
The right training program encourages employees to learn to avoid hazards, and it keeps lines of communication open between
management and staff.

The number one goal of the program should be to ensure the safety and well-being of your employees.
A close second? Ensure compliance with local and federal regulations.
With this effective training guide, you can strengthen your safety culture and create a safer, healthier workplace.
The strategies in this free resource will equip you to:
Reduce workplace incidents and accidents
Reduce loss of productivity
Comply with local and federal regulations
Improve productivity and efficiency
Grow the safety culture of the company
DOWNLOAD YOUR FREE WHITE PAPER

You will also be subscribed to our email newsletter that delivers practical advice, resources, and products to help you navigate everyday Safety challenges. You may also be contacted by the sponsor of this event.

You can unsubscribe from emails at any time.
Privacy Policy