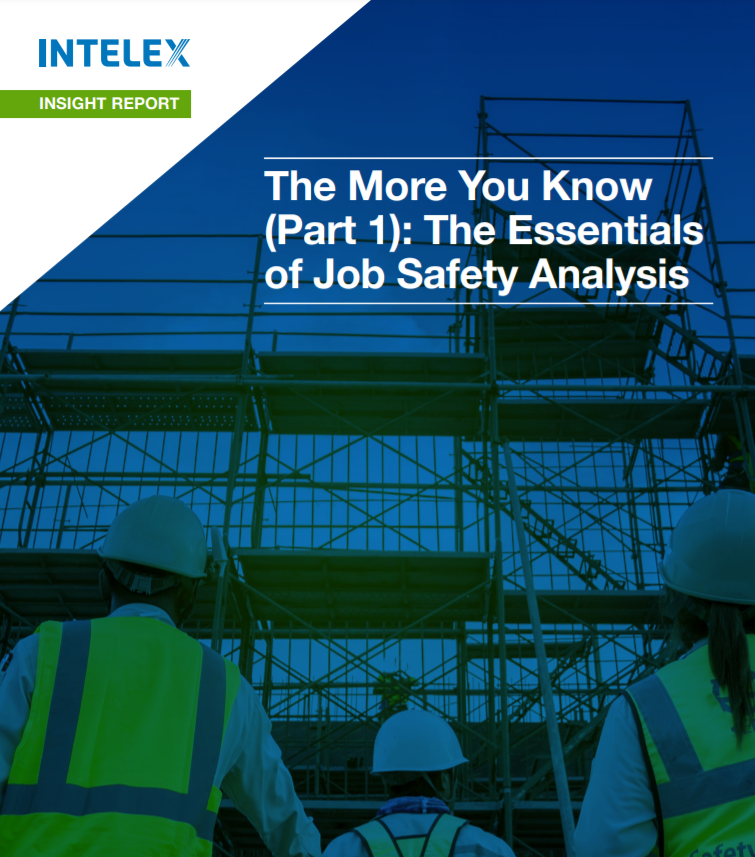 FREE WHITE PAPER
The Essentials of Job Safety Analysis
Research shows 275 American workers in 2019 died each day from hazardous working conditions. Completely eliminating harmful incidents on the job is ideal for every business. Job safety and hazard analysis are essential tools of the trade to getting there.
The Insight Report, The More You Know: The Essentials of Job Safety Analysis examines risk assessment, shows you how to create a job safety analysis (JSA) report, and explains how to build a better risk model.
Learn about:
Hierarchy of controls for minimizing incidents
How to perform a JSA
How to build a risk matrix
DOWNLOAD YOUR FREE WHITE PAPER

By downloading this resource, you will be subscribed to the Safety News Alert email newsletter that delivers practical advice and resources to help you navigate everyday safety challenges. You may also be contacted by this whitepaper provider.

You can unsubscribe from emails at any time.
Privacy Policy