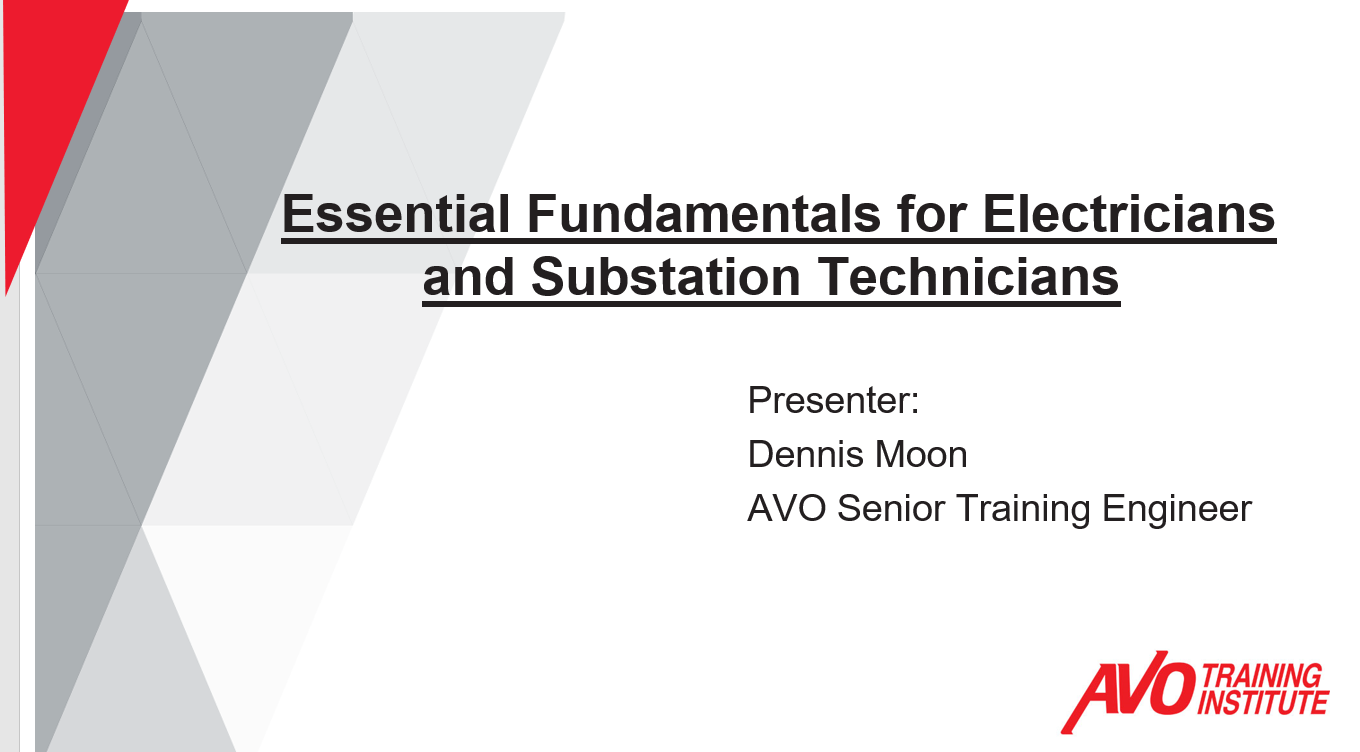 FREE ON-DEMAND WEBINAR
Essential Fundamentals for Electricians and Substation Technicians
Watch it now on-demand
Don't let the title fool you – this is for anyone interested in understanding power delivery better
2020 was the worst year on record for power outages in the United States 
 
Utility customers experienced 1.33 billion outage hours in 2020, up 73% from roughly 770 million in 2019. 
2021 has a chance of surpassing that record and the indications for 2022 are similarly bleak.
 
Simply put, an aging U.S. Power Grid is at its breaking point and is occurring at a time when industry – already affected by supply chain shortages – can least afford production stoppages. 
Anyone dependent on reliable power needs to understand the grid and power delivery. 
Watch this free on-demand webinar to get a comprehensive breakdown that will prepare you to answer any questions the next time an outage occurs. 
After watching this webinar, you'll be able to:
Understand the essential fundamentals of power delivery 
Explain what the U.S. Power Grid is along with its key components
Trace the flow of power from generating stations to industrial customers
Understand the key components of power system protection 
Recognize five basic types of faults
Explain basic protective relay theory & its everyday application 
Identify classes and types of protective relays, plus their locations  
Understand the importance of current transformers and potential transformers 
Explain the essentials of overcurrent relays and voltage relays 
Help avoid outages and work safer 
Watch it right now!
Bonus: You get the full PowerPoint presentation when you sign up!
Your Instructor :
Dennis Moon, Senior Training Engineer at AVO Training Institute, Inc.
Dennis is one of the most highly-rated instructors at AVO due to his ability to break down highly technical concepts into simple, relatable ideas. For over two decades he's been helping companies and their employees create safe and reliable electrical systems and save lives by eliminating electrical hazards in the working environment and empowering employees to do their work safely and effectively.
WATCH YOUR FREE ON-DEMAND WEBINAR

By downloading this resource, you will be subscribed to the Safety News Alert email newsletter that delivers practical advice and resources to help you navigate everyday safety challenges. You may also be contacted by this whitepaper provider.

You can unsubscribe from emails at any time.
Privacy Policy