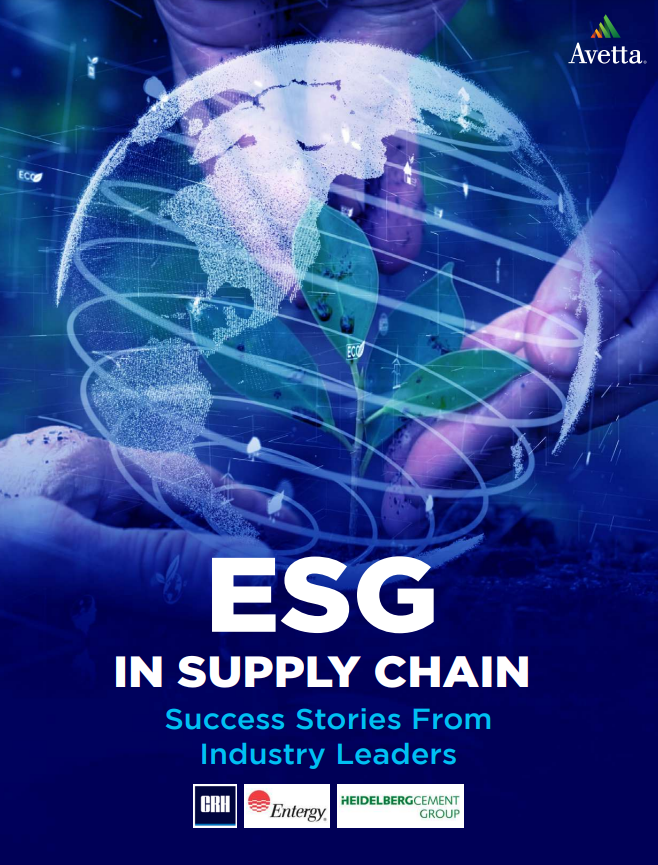 FREE WHITE PAPER
ESG in Supply Chain | Success Stories from Industry Leaders
Use their tactics and proven advice to move your organization's ESG commitments further toward reality.
Momentum for supply chain sustainability is gaining steam. Companies are extending environmental, social, and governance (ESG) practices into their supply chains, not only to mitigate costs from hidden ESG risks but also to capitalize on opportunities. While implementation remains a challenge, companies are making considerable progress to turn their ESG supply chain commitments into a reality.
In a previous white paper 'Extending ESG Best Practices Into the Supply Chain', we reflected on the growing importance of ESG supply chain and provided a comprehensive overview of the ESG supply chain landscape–the driving forces, recent developments, and industry best practices.
This white paper continues the narrative by providing senior executives and board members with concrete case studies that showcase how 3 leading companies are addressing the inherent challenges associated with ESG supply chain integration and developing robust ESG supply chain management processes.
Download it now and use it to move your own organization's ESG commitments further toward reality.
DOWNLOAD YOUR FREE WHITE PAPER

By downloading this resource, you will be subscribed to the Safety News Alert email newsletter that delivers practical advice and resources to help you navigate everyday safety challenges. You may also be contacted by this whitepaper provider.

You can unsubscribe from emails at any time.
Privacy Policy