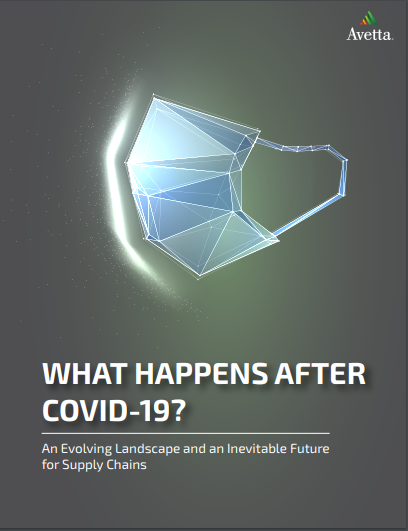 FREE WHITEPAPER
What Happens After COVID-19?
The Evolving Landscape and Inevitable Future
of Safety & Supply
Gearing Up for the Post-COVID Future
Sometime soon (we hope), the worst of the COVID-19 impact will have passed. And so, organizations need to work now to preserve the integrity of their supply chains, protect their workforce and prepare to ramp up operations in the post-COVID workplace.
Organizations have an arduous task in front of them to recover from the pandemic.
To remain compliant, avoid disruptions, and prepare for the uncertain future ahead, Avetta is offering a free guide for safety professionals.
Download What Happens After COVID-19? for:
Phased approaches for reintroduction or resuming of operations
Ways to maintain safety and compliance amongst suppliers, contractors, and employees
How to mitigate risk and remain agile in the evolving workplace
In this guide, you'll find the strategies for moving forward safely, compliantly, and without being derailed by future disruptions.
DOWNLOAD YOUR FREE WHITE PAPER

You will also be subscribed to our email newsletter that delivers practical advice, resources, and products to help you navigate everyday Safety challenges. You may also be contacted by the sponsor of this event.

You can unsubscribe from emails at any time.
Privacy Policy