Tuesday, October 12th, 2021 |
Choose your preferred time
The Evolving Threat Landscape in response to the pandemic.
What every safety manager needs to know
You've done your best to keep your workers healthy and safe during the COVID-19 outbreak.
But there's been a surprising byproduct of the pandemic no one could have predicted – a shocking rise in workplace violence.
Active shooter incidents have doubled since 2016 and have gone up 33% in just the past year alone.
At this point in time, workplace violence and prevention has become as important as LOTO and Hazcom.
Join us for a free webinar to understand the magnitude of the problem, how to keep your workers safe, and how to respond in the event of the unthinkable. Discover:
The post-pandemic drivers of violence – how the pandemic has magnified fear, anger, frustration, and distrust and what it means for the workplace
The stunning rise in workplace violence and active shooter incidents from pre-pandemic levels
Why your female workers are at particular risk – and how to protect them
How to identify individuals struggling with mental health issues – BEFORE they escalate into a workplace incident
The best safety measures that prevent workplace violence
7 policies on your books right now that INCREASE the likelihood of workplace violence – and changes you need to make
Why every organization needs a strong active-shooter prevention and response plan
What to do in the event of an active-shooter – must-have communication and response strategies.
SPEAKERS:
Steven Crimando, Principal & Founder, Behavioral Science Applications LLC.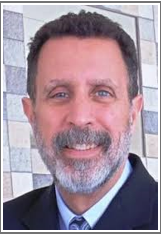 Steven Crimando is the principal and founder of Behavioral Science Applications LLC. He is a consultant and educator focused on the human element in disasters, mass violence, and other traumatic events.

Mr. Crimando is a Certified Threat Manager (CTM), a Certified Homeland Protection Professional (CHPP), and a Board Certified Expert in Traumatic Stress (BCETS). With more than 30 years of experience in the field, Mr. Crimando was deployed to the 9/11 and 1993 World Trade Center attacks, as well as New Jersey's anthrax screening center and other acts of international terrorism. He is a published author who is frequently called upon by the media and the courts as an expert in violence prevention and response. He provides training and support to programs within the U.S. Department of Homeland Security, U.S. Department of Justice, law enforcement, intelligence, and military agencies, as well as NGO's, such as the United Nations Operational Support-Special Situations Section.
Brian Toolan, Director of Government Strategy, Everbridge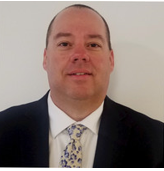 Brian Toolan joined the Everbridge family in April 2016 as the Technical Account Manager for the AlertFlorida Statewide notification system and currently serves as the Director of Government Strategy. Brian came to Everbridge after completing a 24-year career in public safety with the State of Connecticut. Brian served as the program manager for the Urban Search and Rescue Task Force where he gained valuable experiencing utilizing the Everbridge platform as a customer.
Brian was also the Operations Chief for the State Emergency Operations Center and served the State during historic blizzards, hurricanes, floods, the largest natural gas power plant explosion in the US, and other natural and man-made disasters. While serving as the TAM in Florida, Brian has assisted the State Division of Emergency Management in the Florida Emergency Operations Center during Hurricane Matthew and Hurricane Irma.
REGISTER FOR THIS FREE WEBINAR NOW
Can't attend the webinar live? Sign up anyway and we'll send you the recording when the event is over.

You will also be subscribed to our email newsletter that delivers practical advice, resources, and products to help you navigate everyday Safety challenges. You may also be contacted by the sponsor of this event.

You can unsubscribe from emails at any time.
Privacy Policy