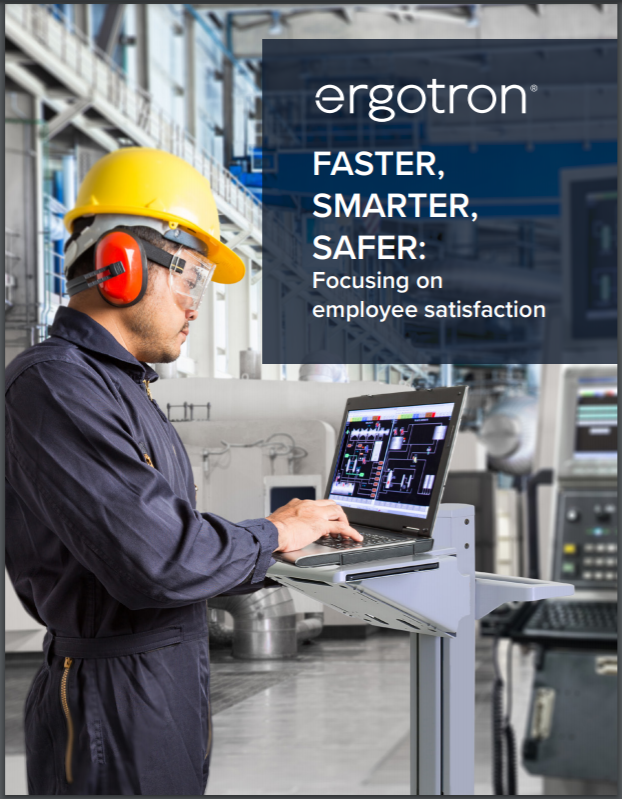 FREE WHITEPAPER
Flexible Workspaces that are Healthier and More Productive
Faster, smarter, safer ways to work
Employees who perform repetitive tasks or sustain awkward postures (twisting, leaning over, reaching) are at the greatest risk to develop a musculo-skeletal disorder (MSD). And about 30% of nonfatal occupational injuries and illnesses are related to MSDs, totaling more than 300,000 reported cases annually.

Lacking the right work equipment hurts production, wastes time, and leads to needless pain and injuries. But a smart, ergonomic environment that saves seconds to minutes on day-to-day tasks in your organization increases productivity, smooths workflows, and betters the health and safety of your employees.

In this free whitepaper, you'll learn how you can create safe and flexible workspaces in manufacturing facilities, warehouses and back-office environments that support efficiency and employee well-being.

After this six-page read, you'll know:
How much can ergonomic equipment help increase productivity and seamless workflow
Ergonomic equipment and tools that achieve the same amount of work, if not more, with fewer pieces of equipment
Ways to reduce the likelihood of errors with order fulfillment
Quick access data where employees can see in real-time what's on their shelves, where work orders stand, and more
DOWNLOAD YOUR FREE WHITE PAPER

You will also be subscribed to our email newsletter that delivers practical advice, resources, and products to help you navigate everyday Safety challenges. You may also be contacted by the sponsor of this event.

You can unsubscribe from emails at any time.
Privacy Policy