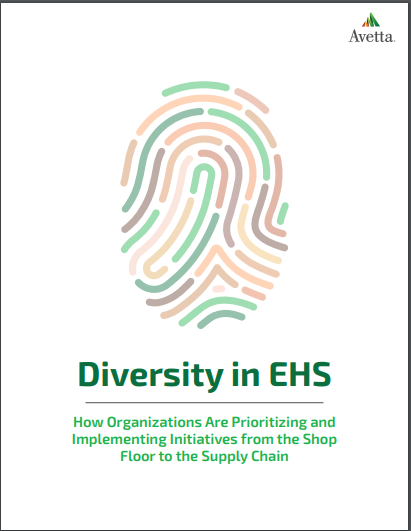 FREE WHITEPAPER
Diversity in EHS
How Organizations Are Prioritizing and
Implementing Initiatives from the Shop
Floor to the Supply Chain
Diversity is invaluable for any company. It offers different perspectives, experiences and strategies that make organizations stronger.
The Diversity in EHS Survey from Avetta and the EHS Daily Advisor was launched at the beginning of
August and gathered insights from more than 470 EHS professionals about how their organizations understand, create, and manage diversity in the workplace.
This new research from Avetta highlights diversity within these organizations, within the supply chain, and the benefits of diversity on your organization, business, and bottom-line.
Download this whitepaper to get the latest insights into diversity amongst EHS professionals and companies across the nation.
DOWNLOAD YOUR FREE WHITE PAPER

You will also be subscribed to our email newsletter that delivers practical advice, resources, and products to help you navigate everyday Safety challenges. You may also be contacted by the sponsor of this event.

You can unsubscribe from emails at any time.
Privacy Policy