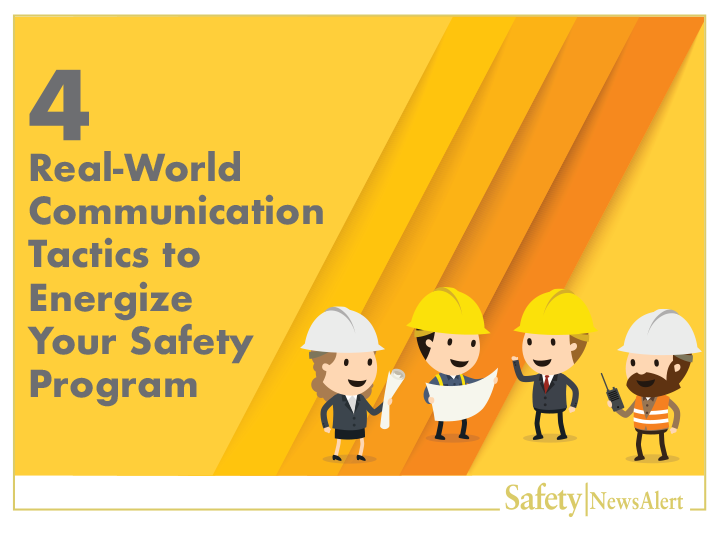 FREE GUIDE
4 Real-World Communication Tactics to Energize Your Safety Program
Improve employee engagement, reduce risks and get greater buy-in across the board with these 4 proven tactics
No matter how long you've been a safety professional you can recognize the signs.
Safety starts to feel like more of a one-way conversation. Workers seem to be tuning out. Management and C-Suite buy-in is slipping.
If you need a jolt that will get everyone re-energized about safety and refocused on your program's overarching goal – preventing injuries and accidents – this guide delivers.
Use Real-World Communication Tactics to Energize Your Safety Program to dramatically power-up your safety program and discover how to:
Tune-in to the exact frequency that motivates workers the most and gets safe work habits to become second nature
Uncover hidden safety problems and solve them BEFORE they lead to accidents and injuries
Change how you get feedback in a way that leads to more valuable input and lasting engagement
Achieve greater buy-in at all levels of the company for your safety goals
DOWNLOAD YOUR
FREE GUIDE
Yes, I Want the Free Guide!

You will also be subscribed to our email newsletter that delivers practical advice, resources, and products to help you navigate everyday Safety challenges.

You can unsubscribe from emails at any time.
Privacy Policy