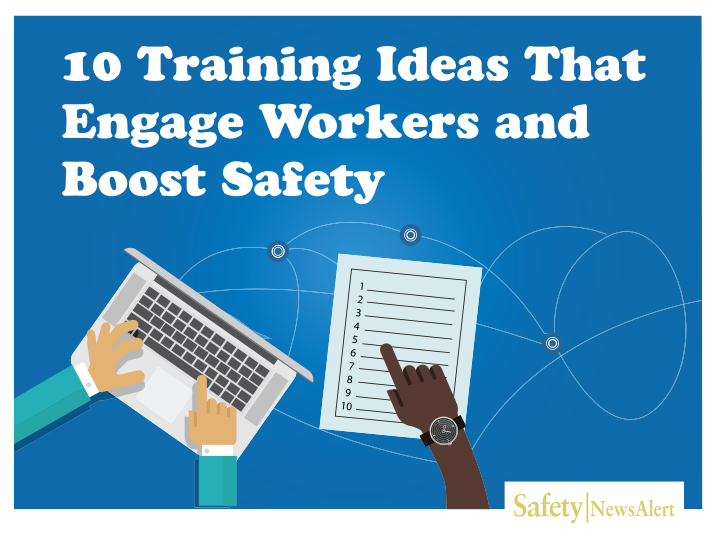 FREE GUIDE
10 Training Ideas That Engage Workers and Boost Safety
Use this free guide to get training to stick and ensure workers make the right decisions when it comes to avoiding risky behavior
Improving company-wide safety often begins with training.
And yet, there are 2 undeniable truths inherent in safety training – it's only effective if workers are engaged enough to comprehend what's being taught AND they're able to recall it and put it to use out on the floor or in the field when the time comes.
Whether you're new to your safety role or an experienced safety professional, this guide will give you actionable takeaways you can put to use today to ensure your training message gets through to workers and they're acting on it.
Download 10 Training Ideas That Engage Workers and Boost Safety and discover:
The training "hack" that dramatically reduces recordable injuries
How a "near-miss" can often be the safety trainer's best friend
The meeting with HR you should immediately schedule right now concerning new employee training
Ways to ensure learning doesn't stop at the training room door
DOWNLOAD YOUR
FREE GUIDE
Yes, I Want the Free Guide!

You will also be subscribed to our email newsletter that delivers practical advice, resources, and products to help you navigate everyday Safety challenges.

You can unsubscribe from emails at any time.
Privacy Policy